Memory Lane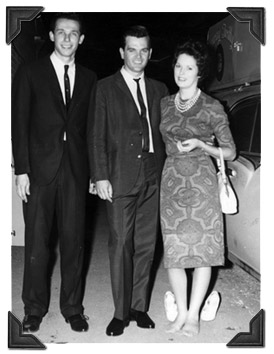 Conway Twitty
Conway Twitty was one of the first big stars I got to meet. I remember he travelled in a customized car with added space built on top for guitars & luggage. His name was printed on the side in big bold letters and right under it an image of his '45 vinyl hit recording of "Lonely Blueboy". This photo was taken in front of his car with an unidentified female fan.

Frank Fafara's "Only In My Dreams" album of 10 original recordings written by Frank is available in an attractive retro album look CD digipak style with 6 panels of many vintage Black & White photos from the 1950's & 60's era.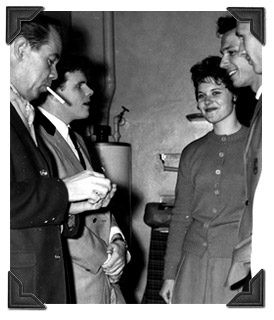 Del Shannon
Del Shannon was hot on the charts with "Run, Run, Runaway" when he appeared in Phoenix. My sister Joan and I had a lot of time to visit with him backstage at Stage Seven. He was a very open and gracious person. He travelled with his manager who made sure everything was perfect before Del stepped out on stage.